Over the years, the animosity between F1 teammates has steadily come down amidst the arrival of new-age racing drivers. It all started with Lando Norris and Carlos Sainz in 2019, who were arguably the best pair in over a decade. Interestingly, there is quite a similar kind of relationship brewing at AlphaTauri too.
ADVERTISEMENT
Article continues below this ad
Pierre Gasly found himself in a trough after falling back from Red Bull to AlphaTauri (then, Toro Rosso). And he had Daniil Kvyat for company, but the duo hardly spent time with each other off the track. But, now, the Frenchman has found himself a buddy in Yuki Tsunoda.
ADVERTISEMENT
Article continues below this ad
The young Japanese driver may have had a troubled start to his F1 campaign this season, but he certainly has offered enough meme content for the social media team. Back over the Austrian GP, the duo spent their afternoon playing European football under the bull statue, wearing their respective racing gear, including the crash helmet.
Well, they're back! Only this time, it's at Istanbul Park ahead of the Turkish Grand Prix. And instead of playing football, the two AlphaTauri drivers were in for a photoshoot when Gasly chose chaos by touching Tsunoda's buttocks.
DIVE DEEPER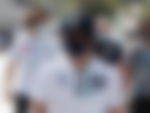 WATCH: Yuki Tsunoda Hilariously References Height Struggles During Bahrain GP
6 months ago
Twitter laughs at the latest AlphaTauri pictures
When we came across this Tweet from AlphaTauri, some hilarious reactions were always on cards. And rightfully so, the comments section ended up being a laugh riot. We've chosen some interesting comments for the readers. Take a look at them.
they're a married couple confirmed
— katie 🪴🏳️‍🌈💗💜💙 (@sebvettelthings) October 6, 2021
Best bromance I'm afraid
— Romaaaaaan | New to F1twt (@MaxedRoman) October 7, 2021
Can Gasly & Tsunoda secure a strong finish in Turkey?
ADVERTISEMENT
Article continues below this ad
Early in the season, it looked like AlphaTauri were one of the prime contenders to secure a top-5 finish in the constructor's championship. However, as race weekends passed, Tsunoda's struggles started to deny the Italian outfit a dominant finish to the season despite Gasly's desperate efforts.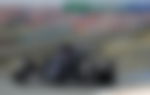 Formula One F1 – Dutch Grand Prix – Circuit Zandvoort, Zandvoort, Netherlands – September 4, 2021 AlphaTauri's Pierre Gasly during practice REUTERS/Benoit Tessier
Now, their gap to Alpine has blown up to 19 points amidst the latter's impeccable show at Hungaroring. So, with hardly 7 race weekends left, the AlphaTauri duo needs to up their game to pull off a strong finish to this season.
ADVERTISEMENT
Article continues below this ad
And Turkey, which is famous for producing unpredictable races, could play a role in re-kindling AlphaTauri's form. Hence, will we be able to witness a resurgence from Gasly and, particularly, Tsunoda to secure morale-boosting double points finish at Istanbul Park?
Watch Story: From Spice Girls to Earth Livery: Top 5 F1 Car Launches of All-Time