The 2021 Formula One season has been a really close one. This increased tightness of the grid has led to quite a lot of crashes throughout the season. Being the first-ever season with a budget cap, crashes have incurred more consequences for the team than they ever did before. Crashing a car means the money put together to repair it will be deducted from the total budget cap, leading to lesser amounts of money the team can put behind the development.
ADVERTISEMENT
Article continues below this ad
However, in the midst of all the teams struggling to manage expenses by keeping their cars from crashing, one team has been an exception. Alpine F1 Team has been the team to lose the least amount of money through crashes, thanks to Alonso and Ocon.
DIVE DEEPER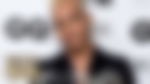 Lewis Hamilton and Tommy Hilfiger Collaboration: Everything There is to Know
almost 2 years ago
ADVERTISEMENT
Article continues below this ad
Special Emphasis on Clean Racing
Currently standing fifth in the championship, Alpine has managed to put together a very competitive car, which secured Esteban Ocon his first-ever Grand Prix Victory. Fernando Alonso also pointed out recently that "we may not have the best car, but we have the best team" because of the team's ability to squeeze out as many points as they can from the race weekends.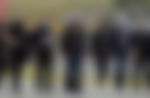 Formula One F1 – Dutch Grand Prix – Circuit Zandvoort, Zandvoort, Netherlands – September 2, 2021, Alpine's Fernando Alonso walks around the circuit with team members ahead of the race REUTERS/Benoit Tessier
One of the reasons behind this success is the fact that the team has put a special emphasis on having a clean race weekend. This year there have been 26 instances of accidents that have cost teams over 80,000 euros to repair, over the 15 race weekends.
Alpine boss received an email from a very proud Fernando Alonso
ADVERTISEMENT
Article continues below this ad
Fernando Alonso has reportedly sent an email to his team boss with a table that displays the accident expenses. The Spanish driver can be found at the very bottom of the table as he has caused the least expense for his team, among all the other 20 drivers, with Esteban Ocon coming just above him.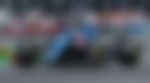 Formula One F1 – British Grand Prix – Silverstone Circuit, Silverstone, Britain – July 17, 2021, Alpine's Esteban Ocon during practice REUTERS/Peter Cziborra
"Our accident account is the one that is the least loaded of all the teams," Fernando sent, according to Auto Motor und Sport.
ADVERTISEMENT
Article continues below this ad
"Then make sure it stays that way!" replied Marcin Budkowski, his boss.
Less money invested in repairs means a higher budget for the 2022 season. This bodes well for Alpine, who are aiming to build a very competitive car under the new rules and regulations that come into effect from 2022.