Keep files synchronised between drives, computers and servers
Rating:
Operating Systems:
Windows 10, Windows 7 (32 bit), Windows 7 (64 bit), Windows 8
License:
Freeware
Developer:
Software Cost:
Free
Category
Date Updated:
29 September 2021
Downloads To Date:
12625
Languages:
English
Download Size:
22.50 MB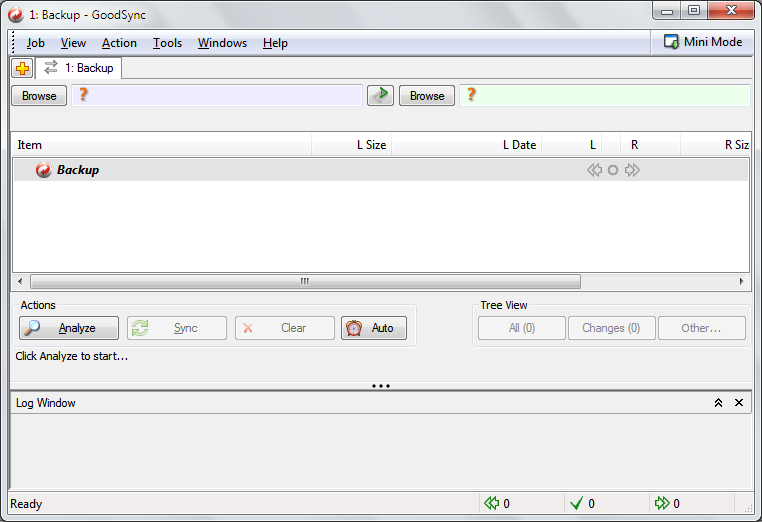 File synchronisation is incredibly useful. If you are creating a web site, it makes it easy to ensure that the latest version of files are uploaded, and synchronisation can also be used to create backups of important files.
GoodSync can be used in synchronisation or backup mode, making it a versatile tool. Files can be synchronised with or backed up to other folders, separate drives, removable media, networked computers or online servers.
Used in two-way synchronisation mode, GoodSync makes it easy to keep files in sync in two locations - as soon as files are created, edited or deleted, the change will be reflected in the connected location. Used in one-way backup mode, GoodSync provides a means of safeguarding your files.
But it does not end there. GoodSync can also be used to synchronise data between applications. There are a number of supported programs, including RoboForm, Outlook, QuickBooks and Windows Mail. The program is easy to set up and the synchronisation is fast and reliable, helping to give you peace of mind.
Note that there is a Pro version available.
Verdict:
A solid and reliable synchronisation tool which doubles as a backup program.