UFC bantamweight champion Aljamain Sterling had to pull out of his proposed UFC 267 clash against Petr Yan. The duo was set for a rematch after Sterling won the belt at UFC 259 as a result of Yan landing an illegal shot. Recently, Sterling appeared at the MMA Hour show to have a chat with Ariel Helwani.
ADVERTISEMENT
Article continues below this ad
'Funkmaster' explained why he had to pull out and gave the fans a reminder that Yan actually pulled out when they were originally scheduled to fight. So, Sterling believes with a threatening neck issue like the one he has, his decision is reasonable.
ADVERTISEMENT
Article continues below this ad
"The first fight that he pulled out of, that people keep forgetting, he pulled out and keep saying his visa issues. He said he had his visas taken care of, for you folks that keep saying that stupid sh*t, he had his visas taken care of. He pulled out of a fight with no injury," said Sterling.
"So for me to pull out of a with actually medical clearance that I'm actually not ready and fit to do 5-rounds, I think that's a pretty good, logical reason to not want to be paralyzed in the Octagon. I am not looking to be the first person to win a belt by DQ and the first person to be in the Octagon and be paralyzed in the cage," he added.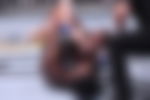 "So, I am sorry that if I think my health is more important and the longevity of me living in my body, my capsule, for the rest of my life is more important than proving some stupid beef, who's the better fighter, when I am not even at a 100 percent yet," the champ continued.
Petr Yan will fight Cory Sandhagen with Aljamain Sterling out
ADVERTISEMENT
Article continues below this ad
Yan has a new opponent for UFC 267. He will take on Sandhagen with the interim bantamweight title on the line. This is another fight that promised to be a banger for the fans.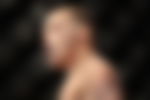 INGLEWOOD, CA – DECEMBER 29: Petr Yan of Russia stands in his corner prior to his bantamweight bout against Douglas Silva de Andrade of Brazil during the UFC 232 event inside The Forum on December 29, 2018 in Inglewood, California. (Photo by Christian Petersen/Zuffa LLC/Zuffa LLC via Getty Images)
Fans are excited about the newly scheduled fight as well. The winner is expected to challenge Sterling for the belt eventually. Who comes out on top at UFC 267, remains to be seen.
ADVERTISEMENT
Article continues below this ad
DIVE DEEPER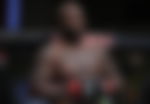 BREAKING: UFC Heavyweight Derrick Lewis Returns to Action Right Before Christmas
about 1 hour ago