Pound-for-pound king Kamaru Usman sat down with the Schmo and talked about his upcoming title defense against Colby Covington at UFC 268. Usman had a lot to say about the state of the division and also had some ideas about venturing into boxing. In the course of their conversation, Usman was asked about whether he would rank his most recent KO as the 'KO of the Year'.
ADVERTISEMENT
Article continues below this ad
Usman flatlined Jorge Masvidal at UFC 261 in Jacksonville, Florida, and truly captured everyone's attention. Masvidal went into the contest with supreme confidence in his striking ability, however, things quickly fell apart. Usman believes that scoring an impressive KO over a credentialed striker like Masvidal certainly warrants the title of 'Knockout of the Year'.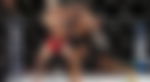 ADVERTISEMENT
Article continues below this ad
"I mean personally yeah, I can say that but it's up for everybody that this is the kind of thing people vote on. It's upto the people if they feel like this is the knockout of the year then they feel that way."
"I really haven't anyone do it like that, for such a high-profile fight. Jorge Masvidal is a guy that hadn't ever been finished like that. To go out there and finish him like that, for the title on this level. I mean if that doesn't tell you that that's a knockout of the year, I don't know what does."
DIVE DEEPER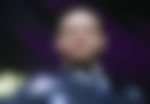 'We All Feel Pain in Some Way'- Conor McGregor Explains the Inception of His New Product 'TIDL Sport' Wellness
about 12 hours ago
Kamaru Usman x Jorge Masvidal II- The story of the fight
ADVERTISEMENT
Article continues below this ad
The first contest between both men ended in a lopsided decision in favor of Usman and the champion wanted a more emphatic result the second time around. He certainly got what he was looking for as he came in sharp as a cue ball.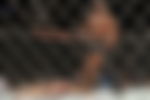 Under the tutelage of Trevor Whitman, 'The Nigerian Nightmare' stayed behind a crisp jab and outboxed Masvidal at range. Jorge Masvidal threatened with some hard blow, however, he never saw that shot that knocked him out.
ADVERTISEMENT
Article continues below this ad
Usman placed a straight right down the pipe that landed flush on Masvidal's jaw and KO'ed him. This was the first time Masvidal was viciously handed a KO loss in his 50-fight professional career. Prior to this bout, Masvidal had only lost a few close split decisions in recent years.
Read this story: Top 5 Biggest Rivalries in the History of the UFC