Two-time Super Bowl winner and six-time Pro Bowler LeSean 'Shady' McCoy is calling the curtains on his career. After twelve incredible years in the NFL, the veteran is ready to retire. However, he chose the Philadelphia Eagles as the ideal franchise where he'll end his career.
ADVERTISEMENT
Article continues below this ad
LeSean McCoy returning to Philadelphia Eagles for a 'Last Dance'
ADVERTISEMENT
Article continues below this ad
LeSean McCoy played for the Eagles from 2009 to 2014, during which he broke the all-time Eagles rookie record for most rushing yards [606]. He went from being a promising rookie to a hallmark of the team. Eventually, they signed him to a mammoth $45 million contract in 2012, with $20.765 million guaranteed.
However, money wouldn't deter McCoy from taking his services elsewhere. He moved to Buffalo Bills in 2015, where he saw limited success. Fortunately, there will still a few years left in him. The next two years would be the most rewarding years of McCoy's career as he won two consecutive Super Bowls.
The first one came in 2019 when he played for the Kansas City Chiefs. With a one-year contract for $3 million, McCoy reunited with his former Bills coach Andy Reid and wide receiver Sammy Watkins. Under Patrick Mahomes' leadership, the Chiefs won the Super Bowl by beating the San Francisco 49ers. However, McCoy remained inactive for most of the postseason. If there was one monumental moment from that season, it was the record he set for the most rushing yards by an NFL player in the 2010s.
A year later, McCoy joined Tampa Bay Buccaneers and won the Super Bowl, triumphing over his former team. While he wasn't a big part of the squad because of their depth, he still lifted his second Super Bowl. On September 30th, McCoy announced his retirement. However, he signed a contract with his first franchise, opting to end his career there.
DIVE DEEPER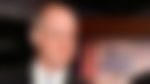 'Best Team in the League'- NFL Analyst Rich Eisen Makes a Bold Claim
2 days ago
'Shady' will retire as an Eagles legend
ADVERTISEMENT
Article continues below this ad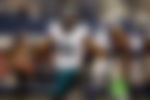 Despite not leading the team to significant success, LeSean McCoy is a Philadelphia Eagles legend. Not only did he smash it there as a rookie, but his first two appearances in the All-Pro first team came while he was at the Eagles.
Eagles owner Jeffrey Lurie talked about McCoy's return to the team in a release. "LeSean possessed a unique combination of speed, elusiveness and an exceptional playmaking ability that made him one of the most dynamic players in the league and one of the most productive players in the history of our franchise."
ADVERTISEMENT
Article continues below this ad
With that being said, can McCoy made a significant contribution to the Eagles this season? Can he lift them to the playoff, and maybe even the Super Bowl? Irrespective of how this year turns out for the Eagles, Shady's ceremony in his honor at Lincoln Financial Field is bound to be a big one.
DIVE DEEPER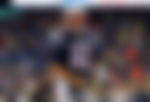 Tom Brady Disregards Twenty Years of History Ahead of Return to New England Patriots
2 days ago