Kansas City Chiefs are in a bit of a slump right now. After losing two of their first three games, it's time for Patrick Mahomes and Co to switch things up. Fortunately, they have the right recipe for a successful season. The Chiefs have signed Josh Gordon, who returns to the NFL after eleven months.
ADVERTISEMENT
Article continues below this ad
Patrick Mahomes discusses Josh Gordon signing for Kansas City Chiefs
Sep 19, 2021; Baltimore, Maryland, USA; Kansas City Chiefs quarterback Patrick Mahomes (15) walks the field before the game against the Baltimore Ravens at M&T Bank Stadium. Mandatory Credit: Tommy Gilligan-USA TODAY Sports
Despite recent controversy, many fans have viewed Josh Gordon's signing as a good one. Given their recent form, the Chiefs need a reliable receiver in their squad. Their first victory over Cleveland Browns just wasn't convincing enough, and losses to Baltimore Ravens and Los Angeles Chargers have put them in a tough spot.
ADVERTISEMENT
Article continues below this ad
While there have been detractors, there's one man who is very much looking forward to playing alongside Gordon in the NFL. That man is the Chiefs' quarterback superstar, Patrick Mahomes. After two letdowns, Mahomes aims to bounce back. Speaking to ESPN, Mahomes expressed his excitement to play alongside the former Super Bowl winner.
"Everywhere he's been, he's kind of dominated. He can make plays in one-on-one coverage. He's a big receiver. Even if he's covered, he's not covered. You can kind of throw it up there and he can make plays."
"I'm sure they'll incorporate him with a couple roles in the offense as the season goes on, as we get him up to speed, and we'll see where that takes us. He'll have his role. He's a great football player, but in this offense everybody gets a chance to make plays."
DIVE DEEPER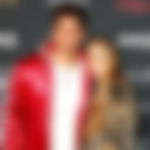 "That Call Was Trash" – Patrick Mahomes' Fiancee Enraged at NFL Officials After Chiefs vs Chargers
1 day ago
Chiefs coach Andy Reid reveals whether Gordon is in the line-up
ADVERTISEMENT
Article continues below this ad
While fans can't wait to see the former Patriots and Seahawks star on the field, coach Andy Reid provides a disappointing update. Despite the excitement, Reid believes it'll take a while for Josh Gordon to enter the line-up. For now, Mahomes and Reid will depend on the services of the #1 wide receiver, Tyreek Hill.
"It's going to take a while. He's probably not going to play this week. We'll just see how it goes over the next week or two."
ADVERTISEMENT
Article continues below this ad
Kansas City Chiefs are obviously going to benefit from having a former Super Bowl winner in their team. But does he have what it takes to lead them the Chiefs to another Super Bowl? Stay tuned to find out more.
DIVE DEEPER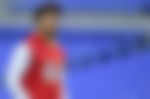 Patrick Mahomes Suffers Added Embarrassment After Chiefs Lose to Justin Herbert & Los Angeles Chargers
2 days ago