ADVERTISEMENT
Article continues below this ad
DIVE DEEPER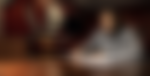 Tampa Bay Buccaneers Achieve Unique Feat Following the Acquisition of Richard Sherman
about 3 hours ago
ADVERTISEMENT
Article continues below this ad
Peyton Manning recalls a Matthew Stafford incident from 2008
"You were at our camp back in 2008 and I've got to tell you, I've never told you this. Eli and I were arguing over who had to throw after you because you were throwing the tightest spiral. I remember you were throwing a post route and you waited till the receiver got to like 60 yards before you threw it. For me, I'd have to hit the cut-off man to make a throw going 60 yards."
"Eli was younger, so I said, 'Eli, you go after Stafford because your throw is going to be very disappointing after his tight spiral,'" Manning said on the show.
ADVERTISEMENT
Article continues below this ad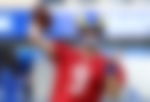 INGLEWOOD, CALIFORNIA – JUNE 10: Matthew Stafford #9 of the Los Angeles Rams throws the ball during open practice at SoFi Stadium on June 10, 2021 in Inglewood, California. (Photo by Katelyn Mulcahy/Getty Images)
Stafford, of course, was quick to respond with how it felt to train with legends like Peyton and Eli at the very infancy of his NFL career.
"I still think I can throw it pretty good, but it was in a good place in 2008. I've been through some hits and surgeries here and there that changed it a little bit, but I had a blast at that camp. I know that's a once-in-a-lifetime experience for a guy like myself, getting to throw next to you guys. … I just remember pinching myself feeling how lucky I was getting to work out with you guys," Stafford said.
ADVERTISEMENT
Article continues below this ad
DIVE DEEPER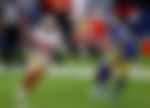 Best Possible Move?- Twitter Goes Into a Meltdown As Richard Sherman Moves to Tampa Bay Buccaneers
1 day ago