Every athlete has their own way of learning and growing. Be it from their sporting experiences or from coming across something noteworthy and enlightening. Reading books, watching others perform, or also writing and acknowledging their thoughts, can bring about quite the change in someone's life. Similarly, Simone Biles also came across a book that she believes changed her for good.
ADVERTISEMENT
Article continues below this ad
Simone Biles does not need an introduction. The 24-year-old artistic gymnast is the most decorated athlete of her time. She's a proud owner of 32 medals; notably, 7 of those are Olympic accolades. Performing remarkably well on all international platforms, she has always left the audience awestruck with her talent and grace.
ADVERTISEMENT
Article continues below this ad
WATCH STORY- A Look Inside Million Dollar Lifestyle of Tennis Star Novak Djokovic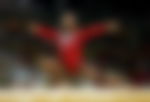 RIO DE JANEIRO, BRAZIL – AUGUST 15: Simone Biles of the United States competes in the Balance Beam Final on day 10 of the Rio 2016 Olympic Games at Rio Olympic Arena on August 15, 2016, in Rio de Janeiro, Brazil. (Photo by Lars Baron/Getty Images)
Which book did Simone Biles read?
As an ardent advocate of mental health, Simone Biles raised the important issue of players' wellbeing, prioritizing herself before her sport. Withdrawing from most of her events at the Summer Games 2021, she set an example for athletes around the world, with many now seeking inspiration from her. Notably, she gained a tremendous amount of respect, support, and admiration for taking such a bold step.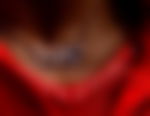 Simone Biles wears a necklace displaying the Olympic rings after being named to the U.S. Olympic team during the final day of women's competition in the U.S. Olympic Team Trials for gymnastics in St. Louis, Missouri, U.S., June 27, 2021. Picture taken June 27, 2021. REUTERS/Lindsey Wasson
Biles has always focussed heavily on her training. As she mostly trained with her teammates, they observed her reading a book, which apparently brought about a significant change in her life. Speaking of the same, Biles said, "The girls were laughing at me whenever I was reading that, like, 'You are just so nonchalant about everything now.'"
The book that she was referring to is, 'The Subtle Art of Not Giving a F***' by Mark Manson. A popular read, the book addresses how not to waste time on the small things in life. Furthermore, it suggests its readers to focus on paying attention to things that hold real importance and value.
ADVERTISEMENT
Article continues below this ad
Biles- The epitome of integrity
The American has always been an influential public figure for the entire world. Notably, she is known for making her voice heard, standing for what is right.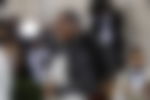 Metropolitan Museum of Art Costume Institute Gala – Met Gala – In America: A Lexicon of Fashion – Arrivals – New York City, U.S. – September 13, 2021. Olympic gymnast Simone Biles. REUTERS/Mario Anzuoni
Always looking to learn herself, it is interesting to see how a book could help an athlete of her caliber grow.
ADVERTISEMENT
Article continues below this ad
Learning from a text and then applying it in her daily life, Simone Biles has indeed done a great job. Be it on the field or off the field, she has inspired millions of individuals and will continue to do so by taking a stand for what's right and what is real.